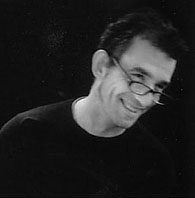 2020 Works with Inspiring culture P. koebandith
2019 Works with the Aquilaluna gallery
2018 Collaboration with the Belgian gallery Namur
2016 Works with the Galerie Martel Greiner in Paris
World Exclusivity for Artist's Furniture
2011 Collaboration with René Meulemans
2010 Works with Véronique Nicolaï, artist agent, Antwerp.
2009 Works with Fatiha Selam Gallery, Paris. Creation of the poster and the scenery for "Mon violoncelle pour un cheval" by Victor Haim, directed by Barbara Dulière. Collaboration with the Virgule Paris Agency ( Marie Larangéra) Collaboration with the Ode to Art Gallery (Singapore, Malaysia).
2008 Collaboration with the Qu-Art Gallery, Brussels.
2006-08 Professor of sculpture (metal, stone and wood) at the Métiers d'Art du Hainaut in Mons.
1998.1999 Professor at the International Summer Academy in Libramont.
1999.2000 Forge and metal
1990.1995 Lecturer at the Beaux Arts of Mons (moulding and foundry techniques).
1989 Personal operational foundry (Elouges). Realization of personal pieces and works of all dimensions for other artists.
1987.1989 Works at the Pakeshof workshop (art foundry, Aalst).
1985.1986 Apprenticeship in the forge (Thieusies).
1982.1984 Academy of La Cambre, monumental sculpture (Brussels).
1981.1982 Sculpture course at the Academy of Fine Arts in Tournai.
1961 Born in Tournai (Belgium). Lives and works in Mons.
Son of the sculptor painter Théo Baudart who died in 1965.